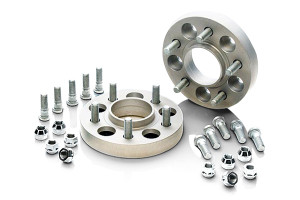 To talk about performance and not mention Eibach when it comes to suspension would be like talking about Disney and not mentioning Mickey Mouse. For years Eibach has been at the forefront of suspension technology helping win races in F1, WRC, Nascar and CART. With all R&D that goes into their products it's no wonder that our customers are never disappointed with their products.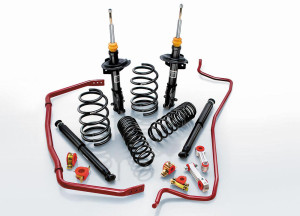 The chassis of a production vehicle is designed to be built at a minimum cost, and suited for an "average driver". We enthusiasts, however, are anything but average. We know what we want from a vehicle. We want immediate response, reduced body roll, increased stability and enhanced cornering ability. And we want the look that comes with those characteristics-a lower, more muscular, more athletic stance.
The special skills of Eibach engineers are in the tuning of the individual components (springs, dampers and stabilizers) to achieve the best possible harmony between the driver, the automobile and the road. As a driver you immediately feel more direct handling and greater predictability. Nose dive under braking is reduced, as well as excessive body roll in hard cornering. In any performance driving situation, tracking stability-and driver confidence-is greatly enhanced.
Eibach production technology is recognized worldwide as leading its field, from our high-strength spring-steel alloys, our advanced CNC winding process, our high-quality corrosion protection and the legendary longevity of our components.
The entire process, from initial development to final shipping, is subject to a rigid Quality Control System that is certified by the highest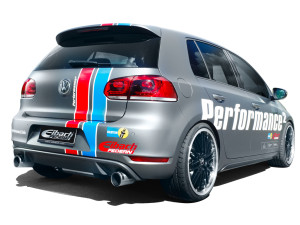 ISO 9001:2000 international quality standard. In fact, Eibach operates in accordance to its own, often more rigid, specifications. When you see the Eibach logo on a part, you can be sure that it is of the highest possible quality.
(Source.)
SPI recommends the Eibach Pro System. Eibach has applications availble for domestics and imports.